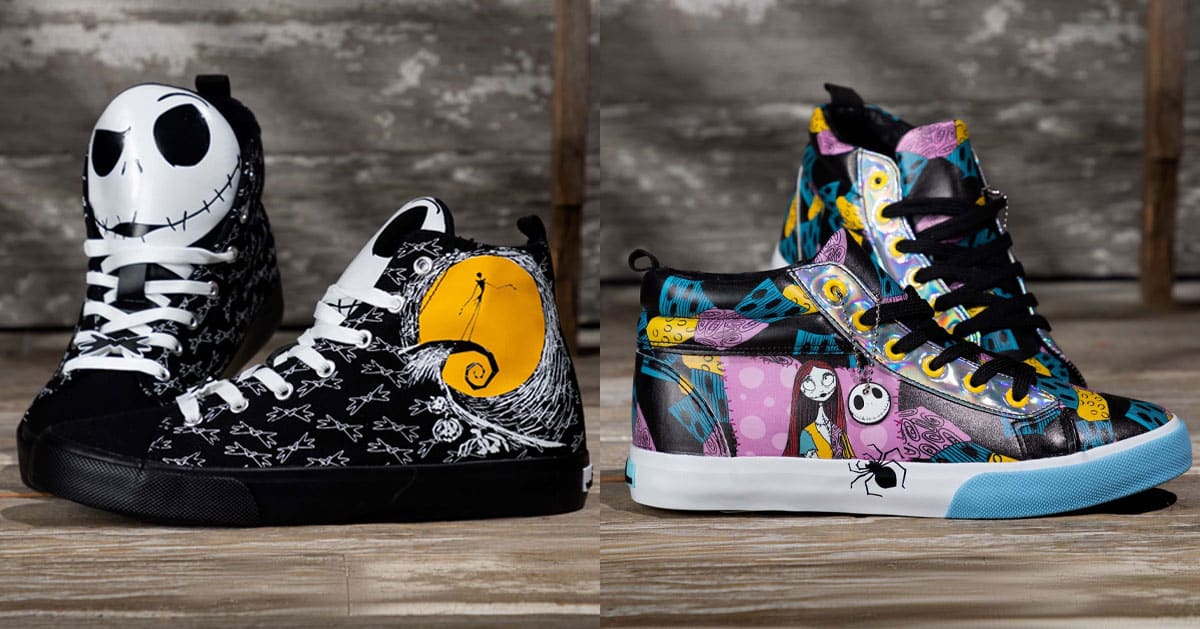 What is this? New Nightmare Before Christmas shoes are coming to Fun.com
Fun.com has launched brand new officially licensed shoes inspired by Jack and Sally from Tim Burton's "The Nightmare Before Christmas". The all-new kicks come in two different designs, either a unisex Jack Skellington or the women's Sally top.
The Jack Skellington shoes feature a canvas upper printed with Jack's smile, a skull head, flying bats and a beautiful rendering of Jack silhouetted against a bright moon. Unisex sneakers are available for purchase now at Fun.com for $49.99.
The Sally women's hi-top sneakers are made from faux leather and feature an allover print resembling Sally's signature patchwork dress. An image of Sally and a spider adorns the side of the shoe, and each shoe features a charm in the shape of Jack Skellington's head, which dangles from the shoe. The Sally high-top sneakers for women are available for purchase now at Fun.com for $49.99.
These brand new shoes are just some of the latest "Nightmare Before Christmas" merchandise to arrive on Fun.com, you can check out their entire collection of "Nightmare Before Christmas" gifts. here.