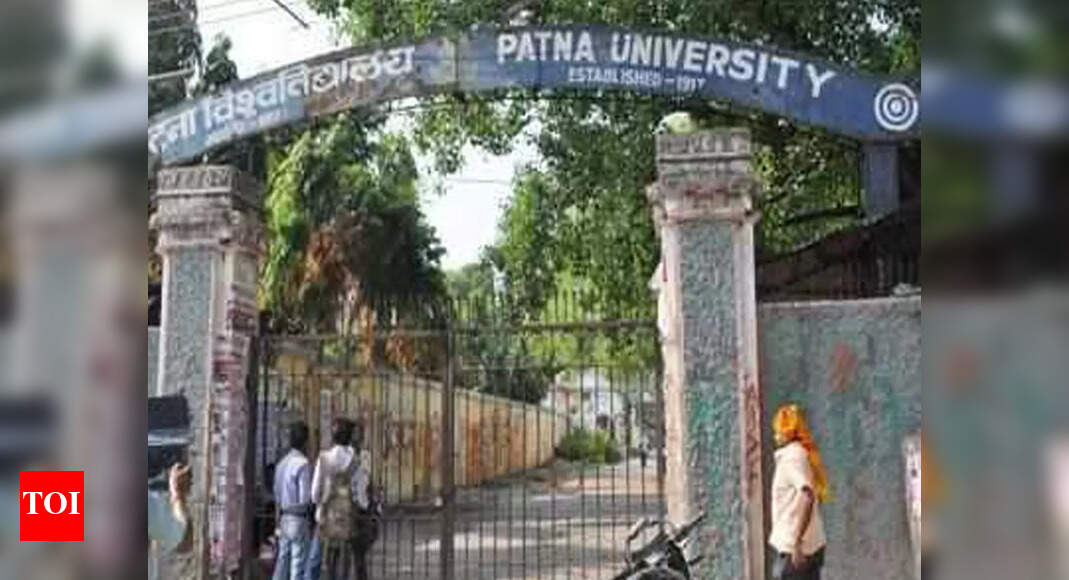 university of patna: girls bag 25 of 38 gold medals in pu | Patna News
PATNA: The girls once again outsmarted the boys as they won up to 25 of the 38 gold medals awarded to the best in postgraduate examinations at the annual Patna University convocation on Saturday. A total of 1,330 scholarship recipients passed the postgraduate examinations in the 2018-20 sessions, including 732 girls. A total of 312 scholars received a doctorate on this occasion.
Education Minister Vijay Kumar Choudhary hailed the performance of the girls. The initiatives of Nitish Kumar's government have started to bear fruit and very soon the state will become a model for empowerment of women in the world, he said. He asked universities to regularize their academic calendars and eliminate the backlog of pending exams.
Faculty of Humanities Gold Medalists included Chandni Prakash (Hindi), Dhruvi Sinha (English), Vishnu Prabhakar (Sanskrit), Pawan Kumar Lal Das (Maithili), Md Moeen (Arabic), Md Zahid (Urdu), Rajeev Kumar (philosophy), Sanjana Kumari (music) and Annu Jha (MJMC).
Himanshu Shekhar and Akash Kumar (History), Shailja Wats (Political Science), Shikha Singh (Domestic Science), Rohit Kumar (Ancient Indian History), Beauty Kumari (Sociology), Shubham (Economics), Minal (Psychology), Akansha Priyadarshi (geography), Manisha Kumari (PMIR), Abhishek Kumar (rural studies), Pancy (social work), Afsha Farida (women's studies), Mona Kumari (librarianship and information science) were the gold medal winners of the Faculty of Social Sciences.
In science, Sunita Kumari (physics), Nibha Sharma (chemistry), Sofiya Yasmeen (zoology), Rupak Raj (botany), Sunny Kumar Jha (geology), Sana Shakeel (mathematics), Shrutikirti Singh (statistics), Komal Kumari (biochemistry ), Neha Sakshi (biotechnology), Neha Naz (environmental science) and Rashmi Anand (MCA) received gold medals.
Madhuri Singh (commerce), Nishat Perween (MBA), Raj Prashar (law) and Waeza Afshan (education) are among the other headliners.