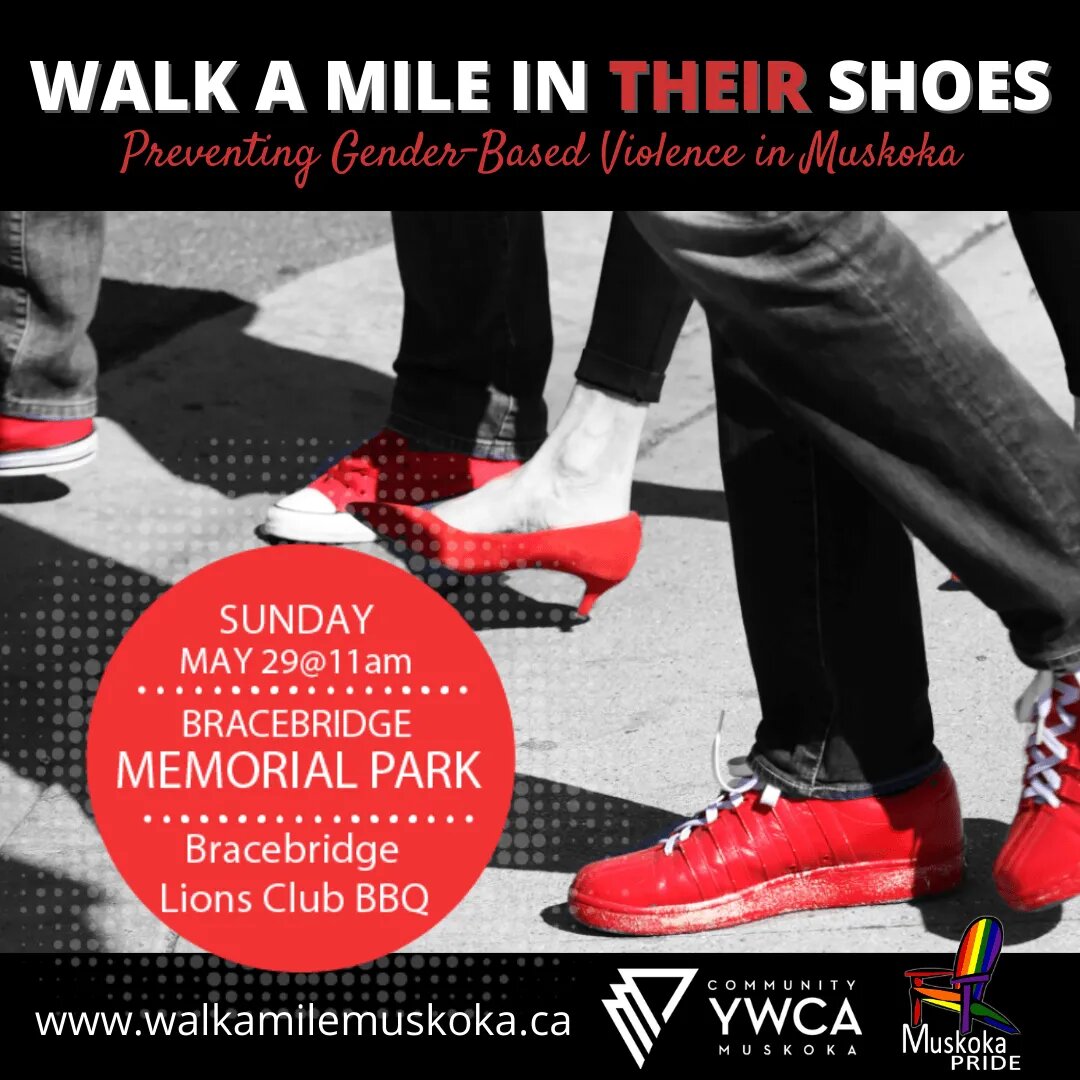 The Walk A Mile In Their Shoes event is coming to Bracebridge on May 29
YWCA Muskoka's Walk A Mile event is back in person this weekend for the first time in three years, and they're teaming up with Muskoka Pride to change the focus of the walkthon.
Before the pandemic, the YWCA organized Walk A Mile In Her Shoes, where men walked in heels to raise awareness about violence against women. This year, the event was renamed Walk A Mile In Their Shoes to better demonstrate the realities of gender-based violence. Hannah Lin, executive director of YWCA Muskoka, said that with people of all genders living in Muskoka, she hopes residents will realize that the issue doesn't just affect women.
"Violence transcends income, race, ability and gender – it can happen to anyone, regardless of background or situation, but it is important to know that women, girls, Indigenous women and racialized, transgender and queer people are at the heart of the highest risk of experiencing gender-based violence," Lin said.
More than four in 10 women have been victims of domestic violence, according to Canadian Women's Foundation, and a woman is killed by her partner approximately every six days in Canada. The risk is even higher for trans and queer people as well as disabled, non-white and Indigenous women.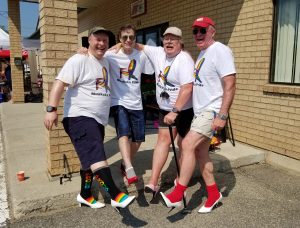 For the first walkathons, the YWCA was able to raise approximately $15,000 at each event. the last walk in person in 2019 raised $25,000, leading the organization to raise its fundraising goal to $30,000 for this year. The money will fund programs like YWCA Quest, which helps teach boys how to express their emotions, in addition to funding inclusive events for Two-Spirit, Lesbian, Gay, Bisexual, Transgender, Queer, Intersex and Asexual (2SLGBTQIA+) youth.
"Thanks to COVID, the demand for services, and especially youth programs, has increased," Lin said. "We are thrilled to be back in person and hope people will help us as we expand the scope of services from both of our organizations as the pandemic subsides."
The march will begin at Memorial Park in Bracebridge at 11 a.m. on May 29, followed by a barbecue. Walkers can register individually or as part of a team and there is no minimum fundraising requirement to participate.
While the event previously only had men walking, everyone is encouraged to get involved this year. Once the YWCA team decided to refocus the event, they knew they wanted partner of Muskoka Pride as long-time supporters of the 2SLGBTQIA+ community as well as the Walk A Mile event.
"Muskoka Pride has been an incredibly supportive organization, bringing attention and people to this event since we started in 2014," Lin said. "They're also entirely volunteer-run and we knew they were also working with a community of people who directly experience gender-based violence."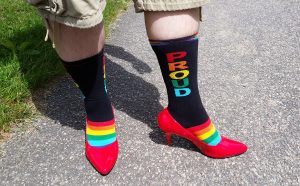 Shawn Forth is a member of the Walk A Mile In Their Shoes Planning Committee and serves as Secretary to the Board of Directors of Pride of Muskoka. He said it was fantastic to see the event become more inclusive and to recognize the increased risk of violence faced by queer and trans people.
"Gender-based violence can happen to anyone, and we also want everyone to be able to participate and get involved," Forth said. "Besides, [we're] recognizing that trans, two-spirit and queer people face their own form of gender-based violence through homophobia, transphobia and biphobia.
The partnership between the two organizations is a perfect fit, he said, as they both work to educate the community and prevent violence and abuse. They each pay particular attention to working with young people in hopes of building a future where events like this are unnecessary, but for now Walk A Mile is playing an important role in bringing attention to a problem that otherwise exists largely behind closed doors.
"The event changes over time and it becomes more inclusive," Forth said. "Recognizing that there are many organizations in Muskoka working to create a better society, this is a partnership between two organizations that have seen a lot of commonality and a lot of overlap in our work, and we have seen the opportunity to collaborate and work together. to make things even better.
To learn more about Walk A Mile In Their Shoes or to register for the walk, click here.
YWCA and Muskoka Pride partner to prevent gender-based violence in Muskoka