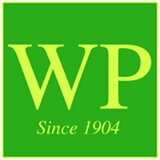 Tee to Green: Bag room to be removed, more tournaments to come
Golf bag room
As part of the planned clubhouse renovation, the bag room will be removed and bag storage will no longer be available on the course. We realize this is an inconvenience for some members, but believe the space can be put to better use. Only about 80 members have actually used the bag storage area, so many more members will be able to use the simulators that will be installed in this area. With construction starting at the end of September, we will be asking anyone with bags to remove them by mid-September.
Hit a piece and flee the bunker
If you are in a greenside bunker and have a long distance across the green to the hole, try the piece and run. Play the ball a little behind the center in your stance. Keep the clubface square and lean the shaft forward. Be aggressive and hit the sand about 4 inches behind the ball; keep your finish low enough. The ball will come out of the sand, land on the green and roll down the green to the hole. This shot is easier than trying to fly the ball through the air a long distance and controlling the distance. The key is to be aggressive through the sand.
Bulldog open on Sunday
The Bulldog Open will take place next Sunday on the north course with an 8:45 start. The full course will play and support junior golf and the Whitefish High School golf teams. The south course will be open for play and the north course will open later in the afternoon.
Club Championship August 13-14
Members with a disability are invited to participate in the Club Championship on Saturday and Sunday August 13 and 14 respectively. Champions will be declared in the Seniors, Super Seniors, Men's, Women's and Juniors flights.
Senior State Tournament August 2-4
Whitefish Lake Golf Club will host the Montana State Senior Tournament Tuesday through Thursday, August 2-4. The tournament takes place on the north course and play will be open to members each afternoon after the senior rounds. There will be a tee shot each of the three days at 8:30 a.m. The south course will be open to members.