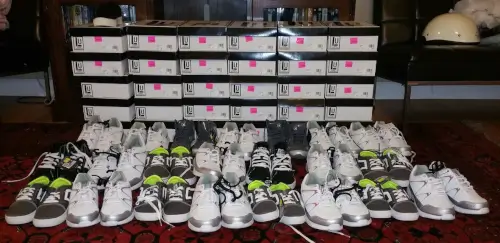 New Birth Missionary Baptist Church to distribute 5,000 new pairs of shoes to K-12 students on August 13 – On Common Ground News
STONECREST, GA – New Birth Missionary Baptist Church is helping thousands of area students start the school year off on the right foot during its annual back-to-school event on August 13. Registration is ongoing now.
Senior Pastor Jamal H. Bryant and the New Birth Congregation expanded this
the year's outreach includes the distribution of 5,000 pairs of new shoes for school-aged students. Registration is compulsory for all participants.
In DeKalb County, where New Birth is located, nearly 95,000 students are enrolled in the school district, 48.2% of whom are eligible to receive a free or reduced-price lunch, according to a 2021 report from the school district of Dekalb County.
"We have been completely overwhelmed by the generosity of our congregation and community, but we still urge partners and those looking to help impact the lives of students and families this school year to donate new shoes. today," Bryant said. "Families have so much to do as they prepare their young people to return to school. Soaring gasoline prices, food prices and living expenses have increased the financial burden faced by countless families. The added expense of buying shoes as students prepare to return to in-person school has become an added stress for parents.
Throughout June and July, members of the New Birth Missionary Baptist Church collected thousands of new shoes of various sizes to support the annual community outreach effort. While the response has been tremendous, the congregation still needs small, half-size, and full-size shoes to meet every need. Critical donation needs include sizes 11 to 13.5 for small children, size 5.5 for youth, size 8.5 for women and size 12 for men.
"Our goal with this initiative is to alleviate some of the financial stress for families and allow students and parents to focus on classroom work," Bryant said. "At New Birth, we want to be an example of the church making a difference in our community
and meet the needs of underresourced and underserved communities in practical and substantive ways.
This year's back-to-school event is supported by partners such as Shoe Carnival and Tronus. Special guests for the back-to-school event include partners, local elected officials and corporate donors. Online registration is required to participate in this awareness event. To register, visit www.newbirth.org.


Post views:
24