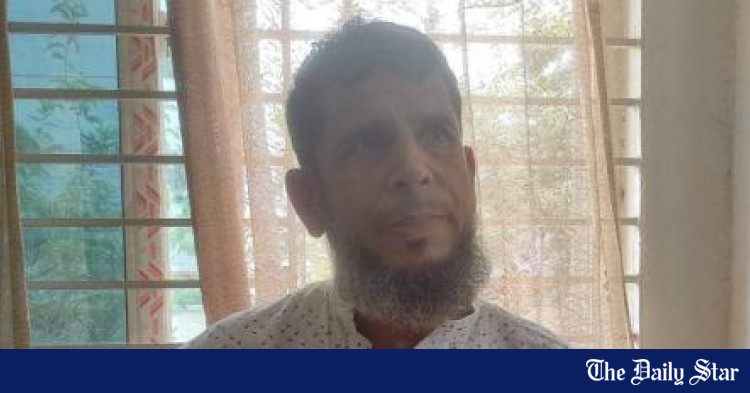 Man arrested for tearing university students' clothes on moving bus in Savar
Police have arrested a middle-aged man for allegedly tearing the dresses of two Jahangirnagar University female students from behind on a moving bus in Savar, Dhaka today.
The arrested person is Md Harun-or-Rashid (53) from Rayed area under Kapasia police station in Gazipur, reports our Savar correspondent.
Speaking to this correspondent, one of the victims said around 11am she and her cousin boarded a bus from the marginal gate of Jahangirnagar University in Savar to go to Azimpur in the capital.
When the bus reached Hemayatpur area, she felt a touch on her body from behind and saw several parts of her dress being cut on her back. At that moment, she saw Harun-ou-Rashid rush from the back seat and started screaming.
Harun was then detained with the help of other bus passengers, she said.
After his arrest, the man was taken to Hemayatpur police station. He was then handed over to the model police station in Savar.
The victim said she was a masters student at Jahangirnagar University. His cousin is also a student at the same university in evening classes (MBA).
Kazi Mainul Islam, Officer in Charge (OC) of Savar Model Police Station, told the Daily Star that a man involved in the incident was arrested by the mob and handed over to police. One of the victims filed a complaint against the person arrested in this regard. The matter is under investigation, he added.