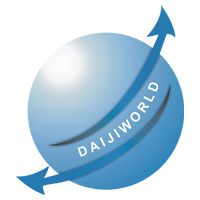 Indian Junior International GP: Darshan's dream ends in the final; Muhammed, Sarunrak crown singles bag
Pune, Sep 4 (IANS): Top seeds Muhammad Halim As Sidiq (Indonesia) and Sarunrak Vitidsarn (Thailand) snatched glory to dash Indian hopes at the 2022 India Junior International Grand Prix, played in memory of the late Sushant Chipalkatti, here on Sunday.
No.7 Sidiq claimed the men's singles crown by sinking unseeded local boy Darshan Pujari's dream run 21-13, 21-13 in 29 minutes, while Thailand's No.9 seed Sarunrak took held off the challenge from No. 3 Unnati Hooda 23-25, 21-17, 21-10. The two matches were a contrast, with the men's being the shortest played in terms of time, while the women's was the longest of all the finals lasting 50 minutes.
The day was certainly not that of Darshan Pujari, who qualified for the final without cashing the slightest match. Pitted against the constantly attacking Indonesian, Darshan was beaten by his rival's clear winners and occasionally succumbed to unforced errors he made by the many.
In Game 1, Darshan led early. He opened up a 3-1 advantage and made it 5-3. However, a five-point flurry from the Indonesian deflected Darshan's lead, leading 5-8. Darshan managed another point (6-8) before the Indonesian switched sides leading 6-11. Two more flurries of 3 points each gave Muhammed the 17-7 lead, which Darshan couldn't catch.
In the second, 18-year-old Darshan won the first point but then lost the next eight to trail 1-8, which was history thereafter as he struggled to catch up and to surrender.
Sarunrak, 15, shows his family class
The women's title was won by No. 9 Sarunrak Vitidsarn of Thailand, who rallied to shock No. 3 Unnati Hooda of India 23-25, 21-17, 21-10. Coming in his third international singles final, the win was his second after winning the Bulgaria Junior International in July. She also finished second in the Turkey Junior International.
The Thai youngster, the younger sister of three-time junior world champion Kunlavut Vitidsarn (2017-2019), concluded her encounter after recovering from an opener which saw her concede points in seven games.
Sarunrak, who led 20-17, found Indian rivals Unnati level scores, then at 21-20, 22-21, 23-22 failed to push the lead after being submitted in the 75th world defiant and fighting Unnati.
Unnati, winner of the Odisha Open in January, then leveled at 23 with an overhead cross before pushing herself and moving forward.
However, in the following two matches, the Thai ranked No. 125 in the world, made sure to take control and make no mistakes like she did in the first match and finished her title after a battle of 50 minutes in the field.
For the Thai, it was the second highest ranked player she had beaten in two days – in the semi-finals she beat No.1 Anupama Upadhaya and on Sunday it was No.3 Unnati.
Mixed Double Ridhi Pockets
Ridhi Kaur Toor remained the only player of the day to return to the court for a second final. After losing the women's doubles, she made sure the mixed doubles title was hers.
Teaming up with Divyam Arora in the All-India Unrated Players Showdown, they overcame the daunting challenge of Prem Kumar Prabhu Raj Mohan/Kanishka Ganesan 21-17, 14-21, 21-15 in a 46-minute encounter and scored. their authority.
Riddhi finished with the distinction of stepping onto the podium twice – runner-up first and winner on her next visit.
In an all-Malaysian lineup, No. 4 Choi Jian Sheng/Bryan Jeremy Goonting upset No. 2 seeds Juan Jeremy Zhen Liang/M Fazriq Mohamad Razif 21-17, 21-13 in an easy 34-minute encounter.
Telangana Double Ladies Duo Bags
In the first of five titles, Indian duo Vennala Kalagotla and Shriyanshi Valishetty took the women's doubles crown.
In an evenly contested final, the Telengana duo of Vennala and Shriyanshi got the better of Nardhana Ravishankar/Ridhi Kaur Toor in the battle of unranked players. The winners won in consecutive games 21-19, 21-18 after a 32-minute battle that lasted 79 points
RESULTS:
Men's singles (final): 7-Muhammad Halim As Sidiq (Indonesia) bt Darshan Pujari 21-13, 21-13
Ladies' Singles (final): 9-Sarunrak Vitidsarn (Thailand) bt 3-Unnati Hooda 23-25, 21-17, 21-10
Men's doubles (final): 4-Choi Jian Sheng/ Bryan Jeremy Goonting (Malaysia) bt 2-Juan Jeremy Zhen Liang/ M Fazriq Mohamad Razif (Malaysia) 21-17, 21-13
Women's doubles (finals): Vennala Kalagotla/Shriyanshi Valishetty bt Nardhana Ravishankar/Ridhi Kaur Toor 21-19, 21-18
Mixed doubles (finals): Divyam Arora/Ridhi Kaur Toor bt Prem Kumar Prabhu Raj Mohan/Kanishka Ganesan 21-17, 14-21, 21-15