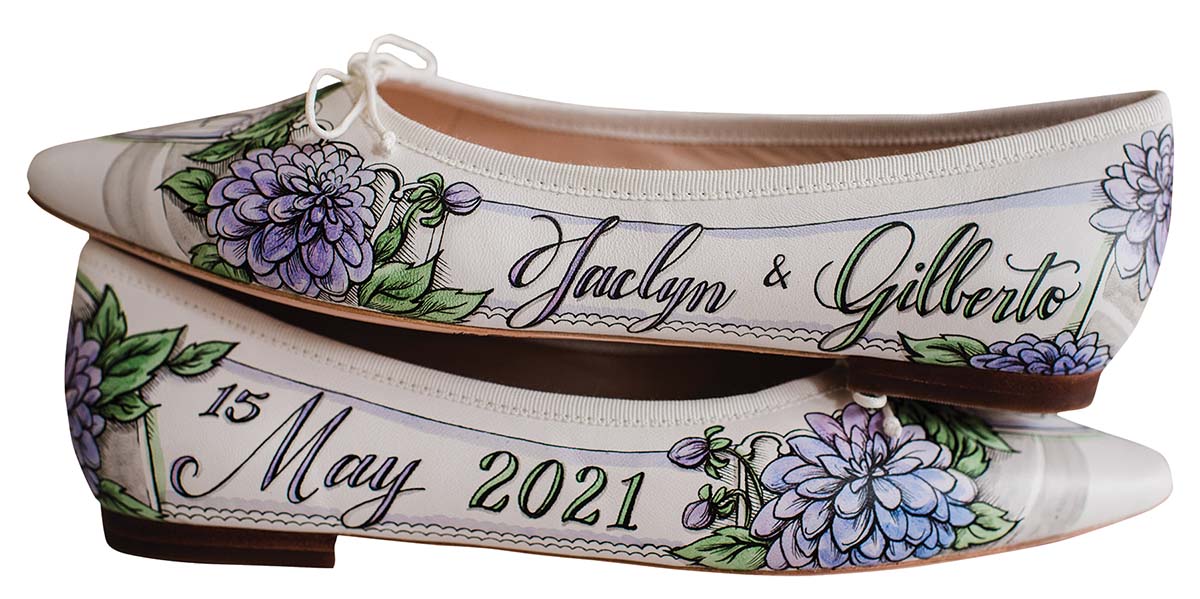 How to customize your wedding shoes
Brides love to personalize their weddings, from their dress to the venue, to the menu and more. But another way to stand out in a sea of ​​white is to wear tailored shoes under their dresses. And by shoes, we don't just mean heels. More and more women are saying goodbye to towering white stilettos and choosing comfort and personal style for their walk down the aisle.
How about a pair of hot pink sneakers with gold satin laces or flats with your initials and wedding date hand painted on the leather to show off your own sense of personality and style. After all, who wants to look like everyone else on social media?