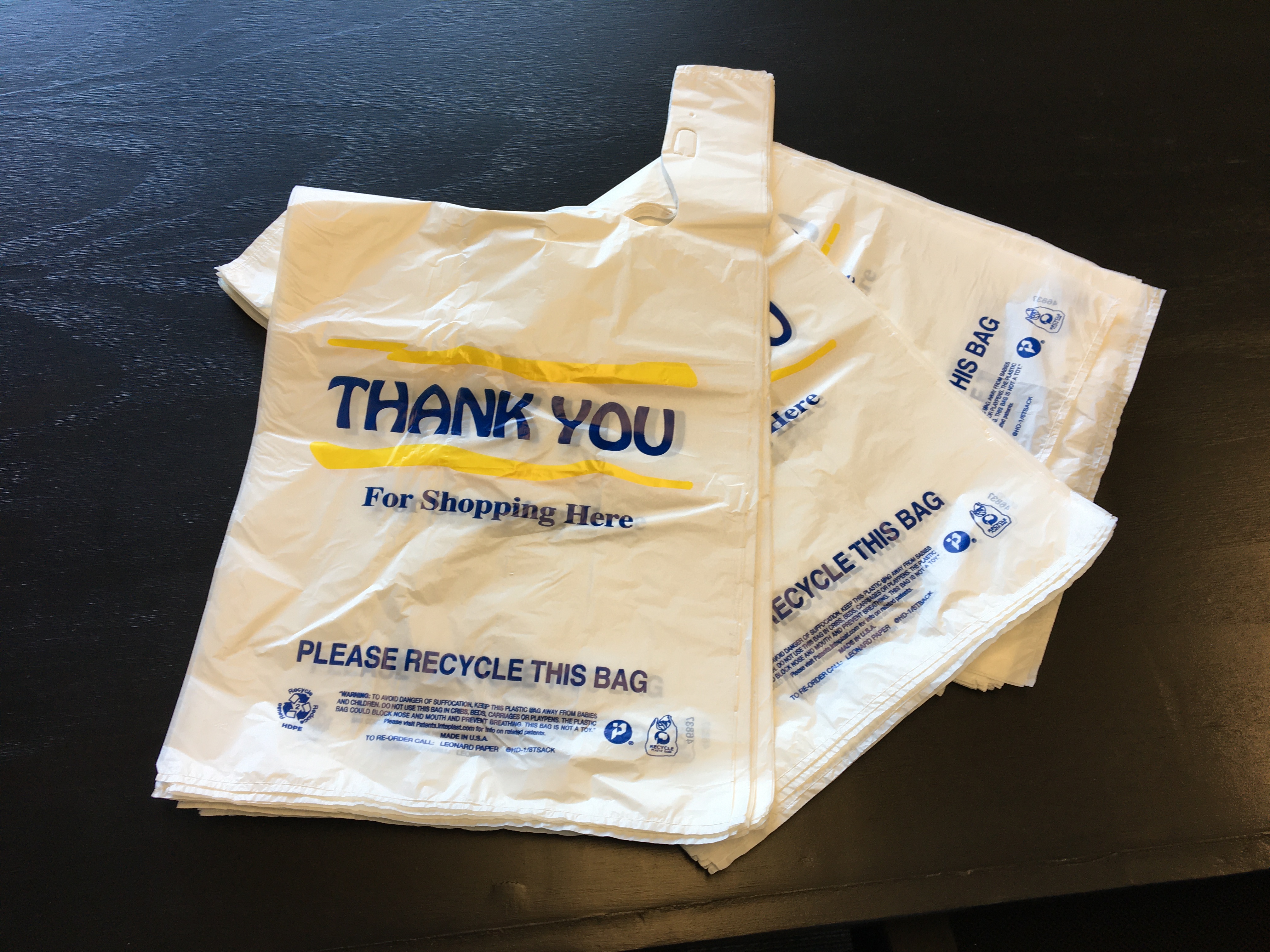 County of Fairfax passes tax on plastic bags
The Fairfax County Board of Supervisors recently passed a five-cent tax on plastic bags used in grocery stores, convenience stores and drugstores that will come into effect on January 1, 2022.
Let's take a closer look at this new ordinance and see how it will affect businesses and consumers in Fairfax County. The General Assembly authorized the tax in the last session to be collected by the state in the same manner as retail sales and use tax, and then redistributed in Fairfax County.
The tax is levied "for each disposable plastic bag supplied to a consumer of tangible personal property by retailers in grocery stores, convenience stores or pharmacies." This tax will apply to small retailers and big box stores that sell groceries or have a pharmacy. It applies to gas stations that have convenience stores. The tax will apply to groceries purchased through an online delivery service based in Fairfax County.
Five-cent tax exemptions include restaurants, such as putting a take-out meal in a plastic bag. Other retailers such as clothing, office supplies or hardware stores are also exempt.
For grocery stores, convenience stores and pharmacies, there are additional tax exemptions. These plastic bags will not be taxed:
1) Durable plastic bags with handles specially designed and manufactured for multiple reuse and at least four mils thick;
2) Plastic bags which are only used for wrapping, holding or wrapping ice cream, meat, fish, poultry, produce, unpackaged bulk food or perishable food to avoid damage or contamination;
3) Plastic bags used to transport dry cleaning products or prescription drugs; and
4) Plastic bags sold in wrappers and intended for use as garbage bags, pet waste or leaf bags. These bags are all tax exempt.
To help retailers implement this new tax, they will be able to keep a percentage of tax revenue for their use. This amount will be two cents per bag for 2022, then one cent per bag as of January 1, 2023.
It is not known how much revenue Fairfax County will derive from this new tax. State-wide estimates of revenue collection are between $ 20 million and $ 25 million. In 2012, Montgomery County implemented a similar tax and a 2018 news story reported revenue of $ 2.41 million. These revenues have declined over time as consumers have become more accustomed to bringing their own reusable bags when shopping.
How will Fairfax County use the revenue from this new tax? The General Assembly declares that the revenues from this tax can be used for environmental clean-up programs, pollution and waste mitigation programs, educational programs on environmental waste reduction and the provision of bags. reusable for beneficiaries of the Supplemental Nutrition Assistance Program (SNAP) or for women, infants and children. Program Benefits (WIC).
For more information on the plastic bag tax, visit www.fairfaxcounty.gov/environment-energy-coordination/disposable-plastic-bag-tax-fairfax-county
Holly Dougherty is Executive Director of the Mount Vernon-Lee Chamber.