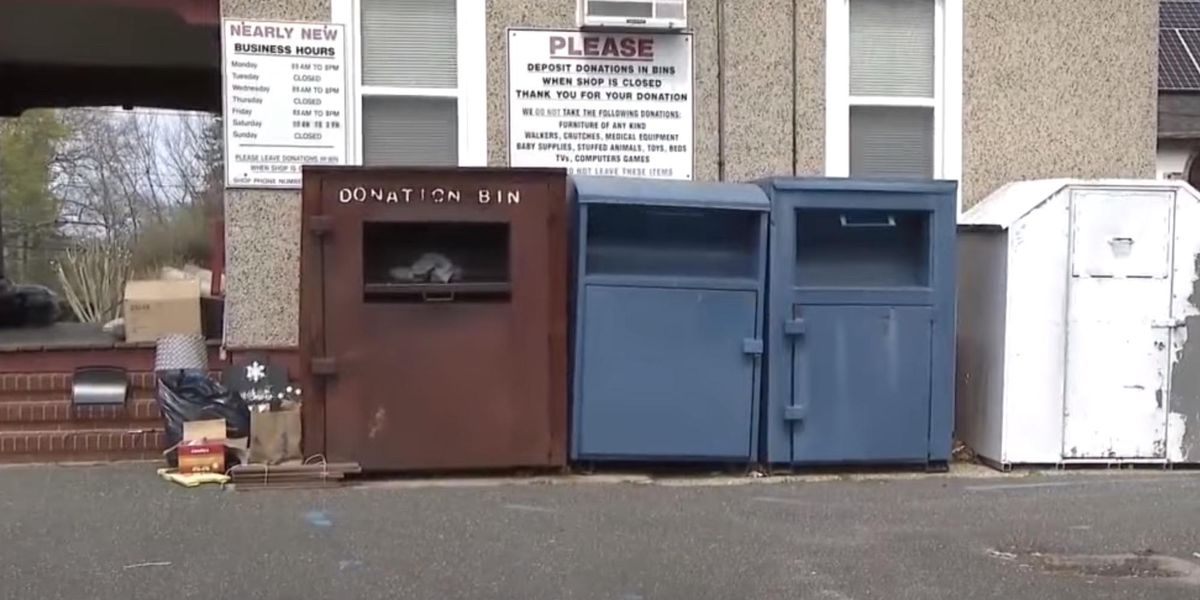 An elderly former nun was donating clothes to a church when she was allegedly run over by a homeless woman trying to steal her car
[ad_1]
A former nun who left her car running to donate clothes to a church drop-off site has been hit by a homeless woman who allegedly tried to steal her car.
The disturbing incident took place at Lake Ronkonkoma on Long Island in New York around 6:45 p.m. Saturday.
Lorraine Lombardo, 73, was dropping off a donation in the parking lot of historic St. Mary's Episcopal Church when police say a woman jumped into her car and attempted to drive away in the 2013 Chevrolet Spark.
Suffolk County police say Lombardo rushed to the car and tried to grab the steering wheel to stop the woman from driving away. The suspect allegedly reversed the car before accelerating and knocked down Lombardo, partially running on his legs. She then rammed the car into a fence and railing.
A witness who lived near the church said the woman argued with Lombardo saying she actually owned the car.
"It's really sad that you are so desperate to have to take someone else's car when they are doing a good deed," mentioned Kathleen White.
Police said the church priest called them to report the incident.
Although the suspect fled the incident, police used a helicopter and dogs to track her down and arrest her. They identified her as Doreen Dunbar, 50.
Lombardo was taken to Stony Brook University Hospital, where she underwent surgery for her injuries, which were serious but not life-threatening.
Police said they obtained surveillance video of the incident.
"It's too bad. I hope she recovers and is okay, and I hope the woman who did this gets the help she needs," said Kim Gray, one neighbors of Lombardo.
Dunbar will be arraigned for theft and assault, according to to WCBS-TV, which reported that she was under psychiatric observation.
Here is a local news report on the incident:

Police: Woman in stolen car ran over 76-year-old former nun who was donating clothes

www.youtube.com

[ad_2]
Source link