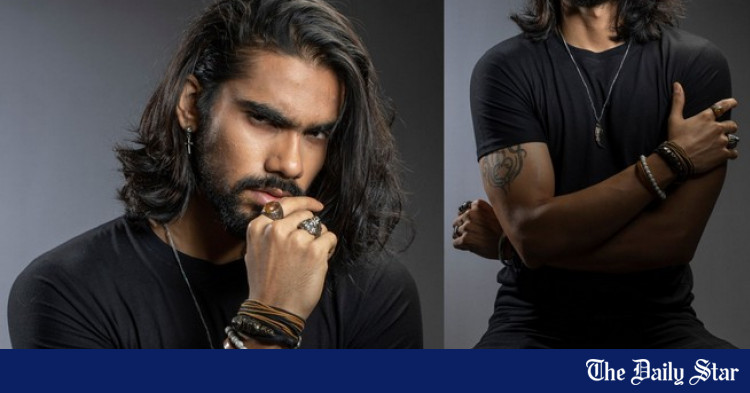 A guide to the best wrist accessories money can buy
Photo: Sazzad Ibn Sayed
">
Photo: Sazzad Ibn Sayed
Men's fashion can be a complicated business. Finding the right accessory that strikes the perfect balance between sophistication and simplicity is often difficult. One accessory that can achieve this sacred balance is the humble bracelet. When it comes to bracelets, there are a multitude of styles that one can choose from. Needless to say, there are specific bracelet stores that will cater to your preferred style. That being said, here's everything you need to know about buying a wrist accessory.
THE RELAXED CHOICE
Arguably, the most common types of wrist accessories are those made of synthetic rubber or latex. In most cases, these bracelets only have quotes engraved on them or some sort of simplistic design. The designs are based on recent fads or trends, so you're more likely to find wristbands with a popular TV show title, football club logo, or superhero design.
Wristbands House Ltd has one of the largest selections of wristbands of this type and also offers online delivery. They are simple, colorful and rather resistant. However, the problem is not the durability, but the bland designs that these bracelets usually have.
While most of their wristbands are more simplistic in design, they also offer some unique options like glow-in-the-dark wristbands. A solid choice if you want to take a casual yet risk-free approach to your style.
Photo: Sazzad Ibn Sayed
">
Photo: Sazzad Ibn Sayed
SMOOTH OPERATOR
If you're looking to buy something a little more sophisticated, look no further than Bracelance Bangladesh. This online store offers one of the best designed bracelets and wrist accessories on the market.
Many of their bracelets and bangles are made of leather or lacquered wood and have a much more sophisticated feel. But these wrist accessories are also comparatively more expensive than the rubber ones.
They're also not as springy or resilient, but they're much more appropriate for a formal event. Bracelance Bangladesh also sells beaded bracelets and watches. Their designs are quite unique and attractive. If you're interested in buying a gift for a male companion but don't want to break the bank, then Bracelance might just be perfect for you.
THE BEST A MAN CAN GET
When it comes to the luxury line of wrist accessories, it's hard to find a store as good as Cluf. This online store offers a plethora of wrist accessories for men, all at a reasonable price. The bracelets are of a more sophisticated, high fashion aesthetic, and the prices reflect that. Most bracelets sold are made of high quality leather, while some are silver or even gold plated.
Precious metal bracelets usually go well with formal wear and are often worn alongside an elegant watch. The store also sells other fashion accessories like necklaces, sunglasses, rings and brooches.
DISTINCTION IS KEY
If simplicity or elegance isn't what you're looking for, then here's a third option: distinction. A bracelet that is not just a fashion choice but also an expression of what you love as an individual. Fansthetic, an online store offers a wide range of fashion merchandise and accessories. Their bracelets have designs based on popular TV shows, cartoons, and even fictional characters like Sherlock Holmes and Wonder Woman.
Whichever style you prefer, always make sure your current outfit matches the design of your bracelet. Fashion is not about wearing expensive accessories or fabrics; it's about making sure that every element of your attire is in perfect sync with one another.
Bracelets have proven time and time again to be one of the most stylish and subtle ways to make a fashion statement. While it can be daunting to put one on, you'll find that over time bracelets can become the perfect addition to any man's wardrobe.